… and get arrested.
Ferguson Tonight: Nelly, National Guard, & The #NegroSpring http://t.co/TtJ0yjcyqm

— No ID (@iCollectNews) August 19, 2014
#Ferguson… where standing still is a crime.
http://seen.co/event/national-guard-deployed-in-ferguson-ferguson-mi-2014-5642/highlight/38659
I woke up this morning and there was a black swan staring at me.  You know, a Nicholas Nassim Taleb black swan of the Antifragile variety was standing right next to Dave in Procruste's Bed.  This black swan was born on a piece of cardboard and then began to multiply itself on twitter and it began to spread across America like an ignited molotov cocktail escaped from its glass container.
Why does Dave expect this to spread?  There are plenty of reasons for that and many of them are justified reasons if you ask Dave.  If I had to guess, the main one would be the broken promises of "Hope" and "Change" followed by the reality of Dodd-Frank, the London Whale and one too many rounds of golf.  There was one story in the local paper this past week, that in my opinion, sort of sums up #negrospring from Dave's point of view and why Dave would say America's fascination with race just crossed the Rubicon.
From USA Today:
But now a Northbeach patron says the bar went to extremes in controlling who enters by blocking all black men at the door for part of last Tuesday night's event.
The man, Michael Brown, 32, of Dover, claims he and several others were turned away from Northbeach because of their race.
"It happened with almost all the black guys who came up, unless they were with a group of white people," Brown said Wednesday.
http://www.usatoday.com/story/news/nation/2014/08/07/patron-claims-del-bar-denied-access-because-of-race/13757213/
http://www.reddit.com/r/Delaware/comments/2cswvs/northbeach_dewey_accused_of_excluding_blacks/
http://www.delmarvanow.com/story/news/local/delaware/2014/08/06/dewey-bar-race/13706413/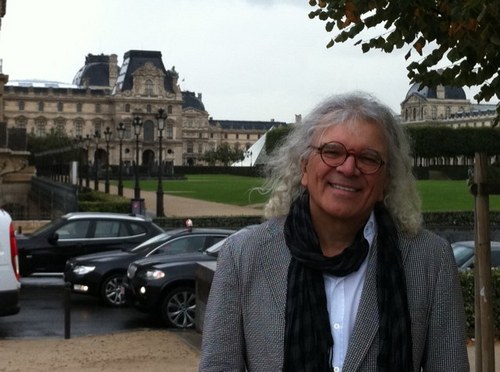 Alex Pires @farmerslawyer
Who is Alex Pires and how did he come to own so many bars in Dewey Beach?  Well, winning one of the largest civil rights cases in history with a payout of over $1 billion didn't hurt.
from Wikipedia:
In 1997, Pires and attorney Phil Fraas agreed to take on the case of 11 Black farmers who had been discriminated against by the USDA for years. These farmers had been traveling the country trying to find lawyers to listen to their story. As described by John Boyd, President of the National Black Farmers' Association: "We visited with 14 lawyers, including Johnnie Cochran—all of them turned down the case. Pires and Fraas were the only ones willing to do it." Pires told the farmers he believed their claims could only succeed if they could get several hundred other farmers with similar claims to join them in a class action. The claims involved were years, and often decades, old and the statute of limitations had long since expired. Pires theorized that if they could show USDA's discriminatory practices regarding Black farmers was pervasive and longstanding the case would have wide appeal and the statute of limitations problem could be solved somehow. Pires, Fraas, and the farmers began touring the South, holding meetings to discuss and explain the case. Within a year they had far exceeded the goal of finding several hundred farmers who had been discriminated against by USDA. In September 1997 Pires filed Pigford v. Glickman in the United States District Court for the District of Columbia, naming hundreds of plaintiffs with claims of discrimination and asking the court to certify a class.[2] Within a few months, noted civil rights leader and attorney J.L. Chestnut of Selma, Alabama joined Pires and Fraas. Battling heavy opposition from the Government, Pires succeeded in getting class certification and in 1999 Pires, Fraas, Chestnut and their colleagues settled the case. Ultimately, over 22,000 people filed claims—a figure ten times higher than projected. By the end of the claims process, over 15,000 claimants would be compensated (an average $50,000 plus $12,500 to pay taxes on the award) for a total payout of over $1 billion —making it one of the largest civil rights cases in history.[3]
And "Allen B West for President 16″ attempts to play the left/right paradigm false dichotomy politico card for all its worth and Dave does not think this is going to get you the top job Allen.  The assumption is that the enemy must be clearly defined.  Like they say at the poker game, if you can't spot the "jobs" sucker, then you should probably get up from the table.
The Negro Spring. #NegroSpring Just who is it they are rebelling against? Does that mean they'll be getting JOBS? pic.twitter.com/TEJcrdpBrw

— AllenBWest ForPrez16 (@West4Prez2016) August 19, 2014
When it comes to tracking economic and political black swans, it may pay to know the difference between your modus ponens and your modus tolens.
http://tradewithdave.com/?p=9716
http://tradewithdave.com/?p=10535