Update: Below is a 2 minute video of a June 29, 2011 press conference at the National Press Club where Mara Zebest, the author of the report (see below), makes a bold claim regarding the validity of the electronic version of President Obama's birth certificate released by the White House. You may ignore the introductory promotion from the video's producer, but you may find the content and the subsequent written report slightly more difficult to ignore.
With slightly over 1,000 views in two days on Youtube, this is clearly not receiving any media attention. More people read TradeWithDave.com everyday than watched this press conference. It makes you wonder.
Where does Dave stand on this? Dave doesn't claim to know anything, but Dave doubts that Donald Trump is worth $165 millon to NBC and that's what started all this… follow the money and the lion's share of the money to pay The Donald is coming from who else… General Motors aka Government Motors.
Dave has bragged a couple of times about not having cable at home. Technically that could be misleading because Dave is at the beach now and Dave has cable at the beach. Dave also goes to bed at 9 p.m…. that is when he's not at the beach.
So, it was Tueday night and Dave was up way later than normal. He's channel surfing Comcast when he sees Jay Leno of The Tonight Show making a joke about President Obama's Birth Certificate. Dave's thinking to himself… isn't that old news. Then Dave realizes that its a re-run. But it was the last thing Dave was thinking about before he went to sleep and that's when Dave does his thinking.
Dave wakes up thinking about the news last week of Donald Trump's $160 million contract (http://www.nypost.com/p/news/business/reality_pay_check_4D92mHK7Lnq9C65xf8NBuL) for his reality TV Show Celebrity Apprentice. Dave is thinking about how Jay Leno and Donald Trump both work for General Electric CEO Jeff Immelt who controls 49% of NBC/Universal of which the balance of 51% is controlled by Comcast.
Dave starts thinking… isn't it interesting that the Donald who single-handedly resolved the Obama birth certificate issue by threatening to run for president is also the man who will personally receive $65 million from the company that is one of the single largest benefactors of the White House policies?  That starts bothering Dave a little bit, but not enough to write a blog post about it.
Then Dave stumbles across this release from yesterday. Dave knows a thing or two about Adobe Photoshop, Pagemaker, Quark, Acrobat and pretty much any other digital editing software or workflow application that's out there. You see Dave has been the president of two companies that specialized in graphic arts so he had to select the software and build the teams that would work the software. Dave even made presentations to the Graphic Arts Technical Foundation about the marketing implications of mass personalization back when the variable graphics and variable data industries were first emerging from Xerox and Hewlett Packard over a decade ago. Dave is not a graphic artist or even a Photoshop technician, but he knows how this stuff works and has been responsible for using it to run businesses for years.
Mara Zebest either co-authored or contributed to these books on digital graphics. Read the presentation and decide for yourself. The two things that bother Dave the most about this are the "Follow the money" aspects as they relate to Donald Trump's presidential bid/birth certificate fiasco/GE/NBC/General Motor's sponsorshp connection and the smple fact that an actual birth certificate was never presented… only a digital representation of the birth certificate.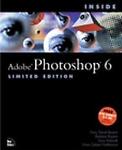 Here's a link to the Scribd document of the report (blue link below).  The Scribd file is 12 pages and takes a minute to load. A copy of the entire report is pasted in below.
58950127-Mara-Zebest-Adobe-Analysis-Obama-Long-Form-Birth-Certificate-Report-Final-Draft
Mara Zebest Adobe Analysis: Obama Long-Form Birth Certificate Report; Final Draft
Mara Zebest Adobe Analysis: Obama Long-Form Birth Certificate Report; Final Draft
Mara Zebest Adobe Analysis: Obama Long-Form Birth Certificate Report; Final Draft