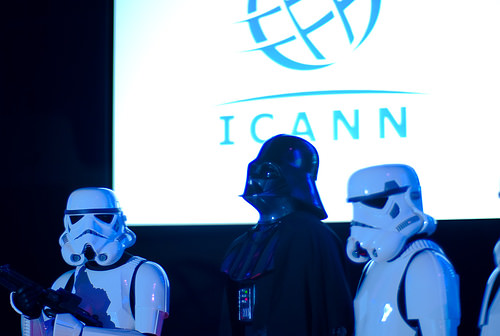 New servers in Sweden for Wikileaks are a reminder of some of the folks who are working on entirely new solutions to avoid being shutdown in the future.  Here's Dave's list of alternative web resources of scary smart people working to kill the kill switch. 
http://dyne.org/  – check out Jaromil and his community mesh network tool that creates alternative nodes that bypass the internet entirely and will run on any computer that has a cd rom… no installation necessary.  That's right, no installation… plus it comes with its own built-in radio station.   
netsukuku – is a peer-to-peer alternative routing system from the fine folks ata FreakNet MediaLab and Andrea La Pumo.  It can run across the internet or bypass blockages when necessary through tunneling.  It's essentially a way to escape from the potential tyranny of ICANN and DNS control when necessary and ride the web when not.    The whole thing runs on NIC cards.  Here's Andrea's Linked In profile displaying his PhD in computer science: http://it.linkedin.com/in/lopumo
diaspora – http://blog.joindiaspora.com/  This is how you would get rid of that creepy feeling that comes along with the "too much information for an internet eternity on Facebook" with your own private, yet social network.  These guys are giving groups, companies and individuals a chance to be smart and load their own controlled app for social media. 
dot-p2p – http://dot-p2p.org/index.php?title=Main_Page  This is a start-up in response to last week's shutdowns by the Attorney General of the United States in accordance with the COICA regulations for anti-counterfeiting.  According to the project's website, the goal is to "create an application that runs as a service and hooks into the hosts DNS system to catch all requests to the .p2p TLD while passing all other request cleanly through. Requests for the .p2p TLD will be redirected to a locally hosted DNS database."
If you want to read more about why all these folks are up in arms, take a look at this website:
http://torrentfreak.com/u-s-government-seizes-bittorrent-search-engine-domain-and-more-101126/
If you're considering tackling some of these technologies on your own, I wouldn't recommend it unless you're a geek.  If you know a geek and you want to experiment, then go for it.  More importantly is to be aware that this movement to an internet that is independent of ICANN and denial of service attacks is rising in the consciousness of both hackers and the general public thanks to the Wikileaks attempted shutdown by Amazon and Senator Joe Lieberman.
For our previous posts on COICA, click here: http://tradewithdave.com/?s=coica